A Handful of Almonds a Day
In our country, Badam is considered to be the most beneficial dry fruit. However, what we may not know is exactly how many almonds are in the perfect portion. Here, we will make it easy for you.
Just remember 1-2-3: 1 serving of almonds, or about 23 almonds, is the recommended ideal daily portion. If you're not a big counter, think of it as a handful or about the size of…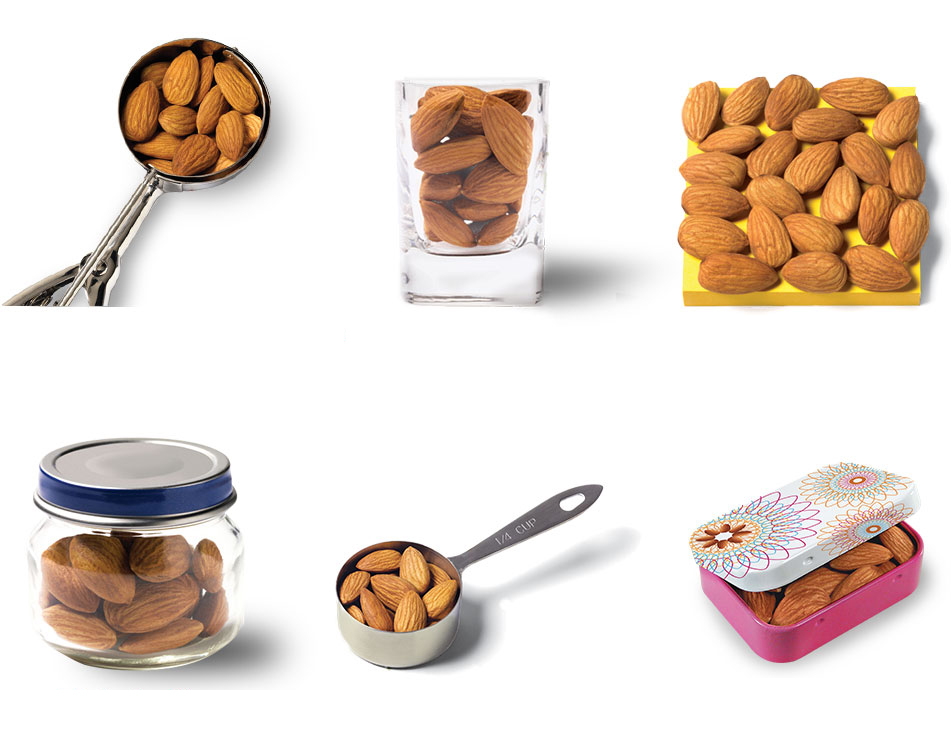 An ice cream scoop. Sweet.
A shot glass. Bottoms up.
A 3" x 3" sticky note. Note to self.
A baby food jar. Fuss-free measuring.
A ¼-cup measuring cup. Everyone`s got one.
An small tin. A handful of almonds