Almond Almanac and Industry Stats
Almond Almanac and Industry Stats
Almond Almanac
Annual State of the Industry
The Almond Board of California's annual Almond Almanac is a compilation of industry statistics, including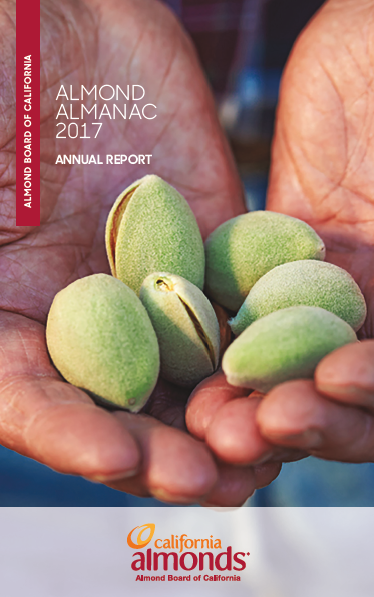 production, shipment and consumption numbers. Published on a crop-year basis (August 1 to July 31), the Almond Almanac provides a complete overview of trends in the almond industry, and highlights marketing, research, communications, and other programmes conducted by the Almond Board of California.
Below are past Almond Almanacs for historical reference:
---
Industry Statistics

Position Reports
Each month, the Almond Board of California publishes position reports, which contain the most recent almond trade statistics. Growers and industry members can reference these reports to understand the trends impacting the almond industry.
Please note the scheduled release date for each monthly position report.
Additional almond industry statistics can be found by accessing the crop reports page, with official reports from National Agricultural Statistics Service (NASS).