A Legendary Crunch in the Making
Let us take a look back to give you a glimpse of the impressive history of almonds. Turns out, we modern-day almond lovers are in very good company.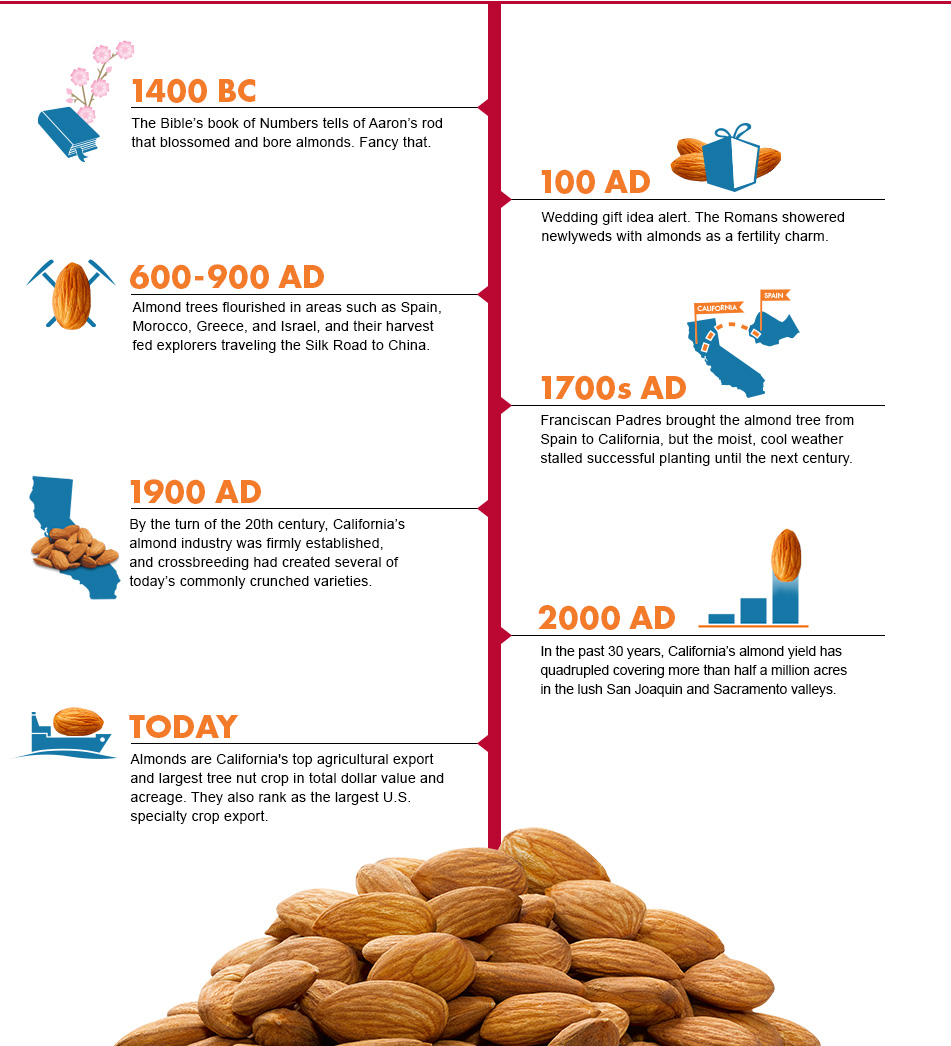 1400 BC: The Bible's Book of Numbers tells of Aaron's rod that blossomed and bore almonds. Fancy that.
100 AD: Wedding gift idea alert. The Romans showered newlyweds with almonds as a fertility charm.
600-900 AD: Almond trees flourished in areas such as Spain, Morocco, Greece, and Israel, and their harvests fed explorers traveling the Silk Road to China.
1700s AD: Franciscan padres brought the almond tree from Spain to California, but the moist, cool weather stalled successful planting until the next century.
1900 AD: By the turn of the 20th century, California's almond industry was firmly established, and crossbreeding had created several of today's commonly crunched varieties.
2000 AD: In the past 30 years, California's almond yield has quadrupled, covering more than half a million acres in the lush San Joaquin, Fresno and Sacramento valleys.
Today: Almonds are California's top agricultural export and largest tree nut crop in total dollar value and acreage. They also rank as the largest U.S. specialty crop export.